International presence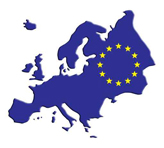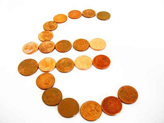 European Forum of Persons with Disabilities (EDF)
In recent years, Fundación ONCE has been closely cooperating with the European Disability Forum (EDF). EDF is the organization that, since 1997, combines the European organizations that represent persons with disabilities on a national level as well as European organizations that defend the interests of some specific kind of disability. Fundación ONCE, as an associate member, plays a highly relevant role supporting EDF in driving the development of the International Convention on the Rights of Persons with Disabilities; in this sense, at the end of 2010, an agreement was signed with EDF and the European Foundations Consortium (EFC) that undoubtedly is generating highly positive results in the implementation of the Convention on a European level.
Fundación ONCE has supported important EDF campaigns in 2013 such as the adoption of a European Disability Certificate that imposes the obligation of accessibility for all assets and services in the EU. On this same line, Fundación ONCE continued to work with EDF in the campaign for a legislative framework for the accessibility of public services websites, in the development of the European Disability Strategy 2010-2020 (proposal that is currently under negotiation between the European Parliament and the European Commission since its adoption by the latter in December 2012), in other European legislative initiatives within the scope of EU social and employment policies, as well as other matters relative to the free circulation of persons with disabilities (public contracting, reserved contracts, regulation of exemption of State Aids in employment).
European Foundations Centre (EFC )
Cooperation with other European foundations to improve their identity in the EU and their cooperation capacity with European Institutions are channelled through the European Foundations Centre (EFC).
Since 2002, Fundación ONCE has been working with the EFC on the Project in favour of persons with disabilities in Europe (former Mecenas Project), whose objective is the analysis and promotion of initiatives of foundations in this sense, as well as the drive and training and employment of persons with disabilities in Europe. This project represents an opportunity for exchanging good practices between European foundations and establishment of networks of interests with others that, such as Fundación ONCE, work on the social integration of persons with disabilities.
In addition, the leadership of Fundación ONCE in the Theme Network on Disability of the European Foundations Centre, as well as the European Foundations Consortium on Human Rights and Disability, created in 2008 within the heart of the Centre itself, undoubtedly contribute to promote active involvement of European foundations in the process of ratification and implementation of the Nations Convention on the Rights of Persons with Disabilities, as well as maintaining disability in the Agenda of European Foundations. This consortium encompasses foundations and citizen organizations that work in the world of human rights and/or disabilities, together with other agents such as organizations of judges, notaries, lawyers, etc. that do not regularly take part in the debate on the implementation of international treaties but play an essential role in producing results.
An active participation has allowed Fundación ONCE to cooperate with other foundations and corporate philanthropy entities, being up to date on the evolution of the sector, as well as to closely follow and anticipate the European initiatives that concern the foundations directly (new European Statute of foundations, tax and legal matters, transnational donations, financing of the fight against terrorism and the non-profit sector, Directive of lottery-related services and foundations, code of practice for non-profit organizations, role of foundations and private philanthropy in financing research, etc.); all in order to give greater visibility to ONCE and its Foundation and to develop its ability to achieve its goals and that of its founder.
Social Economy Europe (SEE)
This is the organization that represents the European Social Economy, formerly known as CEP-CMAF, in which we are involved through the European Foundations Centre and in connection with CEPES. This entity continues to work on the recognition of Social Economy as an entity that represents a sector necessary for business and social cohesion in Europe, that is each day demonstrating its capacity as a generator of jobs with its own profile (10% of jobs in the EU), and recognising principles as important as social inclusion. In summary, its goals among others are: to act as a unifying instance that is representative of matters of Cooperatives, Mutualities, Associations and Foundations; strengthen their political and legal recognition on a European scale; and seek the consolidation of these entities before the various European organizations.
Our presence in this platform has given us the leverage to continue working both on a national and international level in a large number of initiatives for persons with disabilities or social economy that have come forward thanks to the mutual support and that have proven to be of great interest and quality.
European Economic and Social Committee (EESC)
Presence in the Economic and Social Committee (EESC), through the Director of Social and International Relations of Fundación ONCE, Director of this consultative body in the EU, representing the Spanish Business Confederation for Social Economy (CEPES), as member of its Board of Directors. This Committee is the highest body of consultation for business and social matters in the European Union.
The Economic and Social Committee has been actively involved in the drafting of Resolutions with major repercussion for the disability sector, among others the Resolution of the "European Social Fund", which promotes the interests of ONCE and its foundation in the design of the future regulation of the ESF between 2014 and 2020; "The EU Action Plan on online gaming", which focuses the future European legislation in this field, which is essential for our parent company and therefore, for the Foundation itself, and in that same order in "online games of change"; in the "Public Contracting Directives" driving the inclusion of social clauses in public contracting as an element of inclusion of persons with disabilities; in others on EU relations, with regards to social economy, and Latin America "Social Economy in Latin America". In addition, it has been involved in other Resolutions of interest associated with entrepreneurship and social innovation, contributing with amendments for which persons with disabilities, together with young persons, the most vulnerable persons, and other groups in a risk of exclusion are taken into account when it comes to launching policies that favour this entrepreneurial spirit.
European Centre of Public Companies and Services (CEEP)
Being members of CEEP provides access to the social dialogue table on a European level. We take part in the meetings of the Employment and Social Affairs Commission on a European level and in the European Committee on the European Social Fund.
Fundación ONCE, through the Fundosa Group has been a member of Workability International since 1995, international network of companies and entities that employ and provide job and training services to over 3 million persons with disabilities in over 40 countries. Fundosa is highly active in the activities of the European structure, Workability Europe, as Vice President of its Board and as an organization that heads the activities of the Business Relations and Corporate Social Responsibility (CSR) Committee.
The presence of Fundación ONCE in this platform allows us to work with other partners in the network on a global level on protected employment matters, which is another channel for exchanging good practices and mutual learning on an international scale.
European Platform for Rehabilitation (EPR)
Fundación ONCE is a full rights member of EPR; a non-profit organization that combines institutions that provide services in the occupational, medical and social rehabilitation areas for persons with disabilities in order to improve their position in the job market.
Other international activities
Since 1997, Fundación ONCE has a representative in the International Paralympics Committee (IPC). It is also a member of the World Wide Web Consortium (W3C), which is the most important Consortium that regulates network standards.
We are also members of the European Network for Accessible Tourism (ENAT). ENAT works to make Europe an accessible destination, in which all travellers can move freely, enjoy new experiences and be sure of obtaining the service they need and expect, in summary, for the long term sustainability of the European tourism industry.
We also involved in the European Institute Design for All platform (EIDD).