Department of Culture and Leisure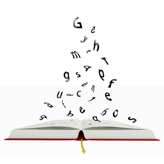 Access to Culture and Leisure by persons with Disabilities may seem at first sight as lacking importance; however, we must reject such an idea.
Fundación ONCE aspires to achieve full normalization in the life of persons with disabilities, and this involves not only accessing the employment market under equal terms, but also being able to take part in all social environments in the most independent manner possible. This undoubtedly includes Culture and Leisure, as a society will truly advance when all its members can enjoy such rights under equal conditions.
The Department of Culture and Leisure of Fundación ONCE, in addition to developing its own projects, supports cultural and leisure initiatives by other entities, when their purpose is to benefit persons with disabilities.
Culture
Culture will only be accessible to all by working from two areas. On one hand ensure access to art works produced by others, either in museums, cinemas, theatres, etc... And on another, ensure access of artists with disabilities in the Art market circuit, achieving their occupational inclusion.
The Department of Culture and Leisure works each day to achieve these objectives. In the first case, collaborators are encouraged through agreements with various entities to eliminate existing barriers. In the second case, the goal is to help artists with disabilities be included in the employment market by selling their works.
Leisure: tourism and base sports
Tourism and base sports must also be leisure alternatives available to the collective of persons with disabilities.
It is therefore of vital importance to again remove access barriers to any of the sports or tourism activities, in sports centres, in specific activities, either in specific material for carrying out some sport or with volunteers that help persons that need them to develop the activity of their choice.
The most important aspect when deciding on an activity or tourist destination, the person with disabilities must be sure that the information on accessibility is accurate. This will be determining to reach full integration.